Testimonies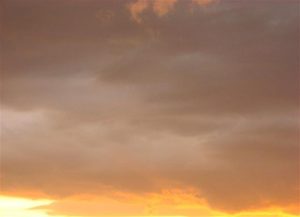 Fear takes hold of everyone at some point in life. Last night I felt it trying to take hold of me too. It was speech night in my public speaking class. I've given many presentations over the course of my academic career, but I still have a fear of public speaking.
But last night was different. I wasn't just giving a speech on something that most people agree on. It had a to be a persuasive speech. And I was trying to persuade my audience that the good news of the gospel is for LGBT people same as heterosexual people. But to do this, I had to first tell the gospel. I've never spoken to more than one person at a time about this, let alone a whole class. I felt nervous before hand. But once I got up to the podium and started speaking, it all came out better than I even practiced. I got to tell everyone in my class how much God loves them, and got to explain why they can share that with their LGBT friends and family. The only references I used were scripture, and one quote from a Christian actor.
At the end I had a few comments and questions from the audience. But they were very receptive to the message. Someone even asked me why I thought this way, and have I always believed this about God loving LGBT people. I then got to share how I used to think like most of the mainstream Christian church, but once my spouse came out as transgender I needed to reevaluate my stance, and that's how I came to realize that people's sexual orientation and gender ID have no bearing on the doctrine of salvation.
I didn't plan on coming out to my whole class about those personal facts, but I noticed it seemed to improve my credibility with them. Then after class, one woman told me how my speech helped her mentally understand why she had always felt she should not condemn LGBT people. She said she felt this way, but never knew if she was right, or if she should shun people in the LGBT community. But now she was armed with scripture and a loving response for next time.
Wow! That was the best part! Knowing that everything I had thought about and gone through for almost 10 years now – all of that studying, all of the questions I had before, now came out as a solid testimony of faith and love, and it helped a fellow believer.
I can't take credit for this. I prayed before my speech that God would use me as His mouthpiece and reach someone who needed this message, and He did. Honestly, I didn't even intend on doing this speech. I was going to do an easy, slam dunk of a speech on teen pregnancy. But when my instructor asked about our topics, someone in class mentioned we shouldn't do something on religion or politics. Then I blurted out, "so if I wanted to talk about why God loves gay people, and Christians should too. That wouldn't be allowed, too controversial?" My teacher, to my surprise said, "that would be great! Please do!"
After that, I knew I had to tackle this. I was scared at first. But now I see how God worked it all for His plan. His plan to get through to a classmate, and answer questions she had for a long time. He also used it to build my faith and confidence. He showed me that He can give me the strength and power to speak confidently about Him, and I will not be shaken. "For God did not give us a spirit of fear and timidity, but of power, love, and self-discipline." 2Timothy 1:7
Jenifer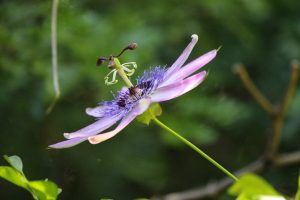 Can you be Gay and Christian? Yes.
My name is Linda, and I am a member of Cornerstone Fellowship in Tucson. I grew up going to church with my family. Even as a toddler, I loved Jesus. When I was in high school, I felt the call of the Lord. At the time, I thought this probably meant going to Africa as a missionary.
That scenario never worked out, however. I went to college, got a job, and continued to go to church. When I was in my early thirties, I realized that I was a lesbian. I think back and realize, "I should have known all of my life." This was not something that I could change about myself. This was not a choice.
Immediately, I began to get the message from other people that I was not OK with God. I resigned myself to the realization that I could not fellowship with God and that I would probably go to Hell. Several years later, I heard a sermon given by Freida Smith. She called it her purple grass sermon. At that point, I realized that God did love me and was calling me back to Him. You see, God did not leave me. I was the one who left Him. God wasn't telling me that He didn't want fellowship with me. I was letting other people tell me that.
Jesus wants all of us to come to Him. Jesus Himself said, "For God so loved the world that he gave his one and only Son, that whoever believes in him shall not perish but have eternal life." (John 3:16) Jesus does not say whoever believes in Him and leads a straight life will have eternal life. He says whoever believes in Him will have eternal life.
If Jesus were here in a human body in our day and age, you can believe He would be down at the local gay center looking for you. If you read the fourth chapter of John, you will see that Jesus reached out to a Samaritan woman. During that day and age, the Samaritans were thought of as unclean. That did not stop Jesus from ministering to her. As a result, she brought many people to Him.
Not only does God want to fellowship with you, He has a plan for you. "For I know the plans I have for you," declares the Lord "plans to prosper you and not to harm you, plans to give you hope and a future. Then you will call upon me and come and pray to me, and I will listen to you. You will seek me and find me when you seek me with all your heart. I will be found by you," declares the Lord. (Jeremiah 29: 11-14)
Let Him reveal His plan for you today. If you do not know Jesus like I do, you can get to know Him today. All you have to do is tell Him that you believe in Him and ask Him into your heart. Here is a prayer for you:
Father, in the name of Jesus, I ask you to forgive all of my sins. Jesus, I want you to come into my      heart, and I want to live the rest of my life for you.
There, it's that simple. If you prayed this prayer, please let us know here at Cornerstone. We want to pray for you, and we want to rejoice with you. May God bless you.