Testimonies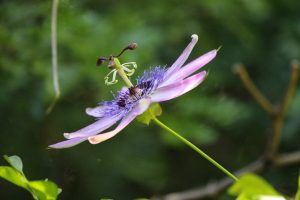 Can you be Gay and Christian? Yes.
My name is Linda, and I am a member of Cornerstone Fellowship in Tucson. I grew up going to church with my family. Even as a toddler, I loved Jesus. When I was in high school, I felt the call of the Lord. At the time, I thought this probably meant going to Africa as a missionary.
That scenario never worked out, however. I went to college, got a job, and continued to go to church. When I was in my early thirties, I realized that I was a lesbian. I think back and realize, "I should have known all of my life." This was not something that I could change about myself. This was not a choice.
Immediately, I began to get the message from other people that I was not OK with God. I resigned myself to the realization that I could not fellowship with God and that I would probably go to Hell. Several years later, I heard a sermon given by Freida Smith. She called it her purple grass sermon. At that point, I realized that God did love me and was calling me back to Him. You see, God did not leave me. I was the one who left Him. God wasn't telling me that He didn't want fellowship with me. I was letting other people tell me that.
Jesus wants all of us to come to Him. Jesus Himself said, "For God so loved the world that he gave his one and only Son, that whoever believes in him shall not perish but have eternal life." (John 3:16) Jesus does not say whoever believes in Him and leads a straight life will have eternal life. He says whoever believes in Him will have eternal life.
If Jesus were here in a human body in our day and age, you can believe He would be down at the local gay center looking for you. If you read the fourth chapter of John, you will see that Jesus reached out to a Samaritan woman. During that day and age, the Samaritans were thought of as unclean. That did not stop Jesus from ministering to her. As a result, she brought many people to Him.
Not only does God want to fellowship with you, He has a plan for you. "For I know the plans I have for you," declares the Lord "plans to prosper you and not to harm you, plans to give you hope and a future. Then you will call upon me and come and pray to me, and I will listen to you. You will seek me and find me when you seek me with all your heart. I will be found by you," declares the Lord. (Jeremiah 29: 11-14)
Let Him reveal His plan for you today. If you do not know Jesus like I do, you can get to know Him today. All you have to do is tell Him that you believe in Him and ask Him into your heart. Here is a prayer for you:
Father, in the name of Jesus, I ask you to forgive all of my sins. Jesus, I want you to come into my      heart, and I want to live the rest of my life for you.
There, it's that simple. If you prayed this prayer, please let us know here at Cornerstone. We want to pray for you, and we want to rejoice with you. May God bless you.