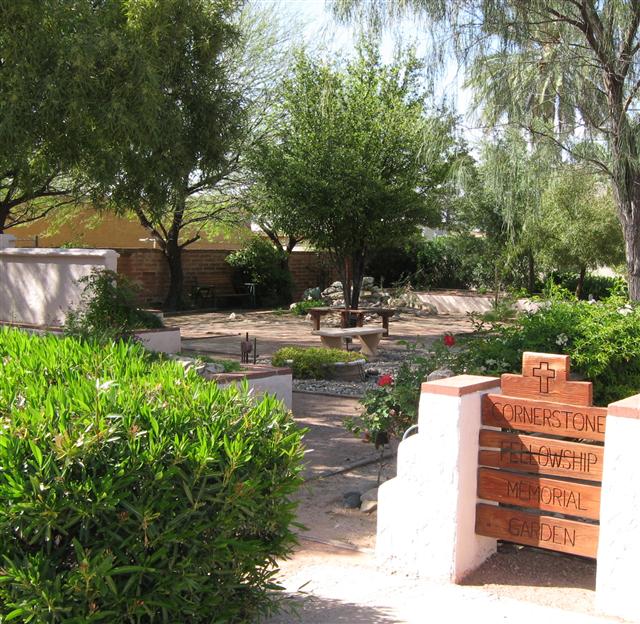 Memorial Garden
The LORD will guide you always; he will satisfy your needs in a sun-scorched land and will strengthen your frame. You will be like a well-watered garden, like a spring whose waters never fail. Isaiah 58:11
The founders of Cornerstone Fellowship saw the need to have a memorial garden; a place where we could remember loved ones who have died and a place where we could congregate without fear of rejection. The Cornerstone Memorial Garden has an L-shaped wall for plaques commemorating the lives of those who have already left this world. At both ends of the garden sit raised beds containing plants, flowers, and trees. One of these is used as a sprinkling garden in lieu of a burial. Plaques accompany the plants, trees, and the benches that have been given in memory of a loved one.
The Memorial Garden may be used for Memorial Services, and is open from dawn to dusk.
Call 622-4626 for information.